California dairy is milking one megawatt from the sun
Land allocation is something farmers take very seriously. Dedicating almost five acres of farmable land for a one-megawatt solar system came with heavy considerations by the team at the Red Top Jersey Dairy in Chowchilla, California. Thankfully for this farming operation, the four and a half acres of land are still contributing to the farm's bottom line by harvesting power from the sun to offset more than 86 percent of all electrical needs.
The 1.1MW (DC) system, designed and installed by JKB Energy, boasts one Sunny Tripower 12000TL-US and an impressive 40 Sunny Tripower 24000TL-US three-phase string inverters generating AC power from the system's more than 3,500 JA Solar 310-watt modules.
After considering both rooftop and ground-mount system designs, the final decision to ground mount came as considerations for the dairy roof's replacement schedule and costs were factored in with the additional ability to expand the ground-mount system in the future. The capabilities for expansion, especially as the farm operations grow to include more well pumps and irrigation equipment, could call for an additional megawatt of power.
Plentiful yields from solar
"The Red Top team is particularly innovative as the dairy industry has unique energy challenges and requirements, which is our specialty and a major focus for our team," said Bob Hansen, vice president and general manager of JKB Energy.
From day one of commissioning in September 2014, the system has been financially and environmentally positive. The favorable economics of solar enabled the system to be completed with no money down and a negative interest rate over 10 years. After which, the system will be cash-flow positive in addition to the nearly 70 million pounds of carbon dioxide it's expected to offset over the system's lifetime.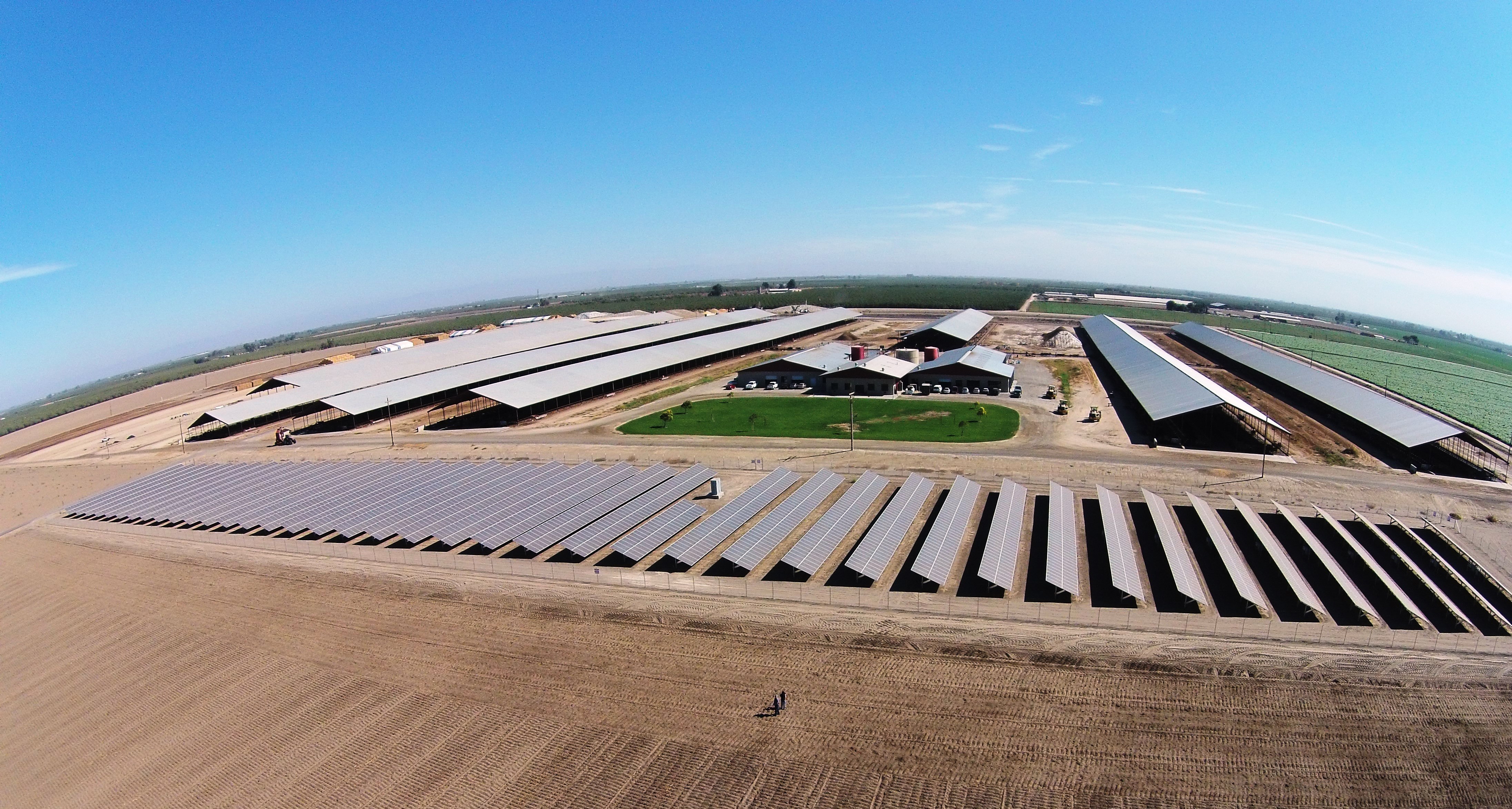 "JKB Energy has been a terrific partner, incorporating effective designs using the Sunny Tripower line of inverters for agriculture-related installs," said Jeff Krantz, vice president of sales for SMA America. "Their focus on quality makes them an excellent integrator for new agriculture and commercial projects, and we look forward to powering the valley together.
https://en.sma-jobblog.com/wp-content/uploads/2016/01/Photo-Oct-10-11-32-07-AMv2.jpg
731
1200
Justin Dyke
/wp-content/themes/enfold-child/images/SMA-LOGO-Color_s-1.png
Justin Dyke
2016-01-19 08:00:36
2020-12-22 15:37:28
California dairy is milking one megawatt from the sun