Introducing SMA Home Energy Solutions with the Innovative Sunny Boy Smart Energy Hybrid Inverter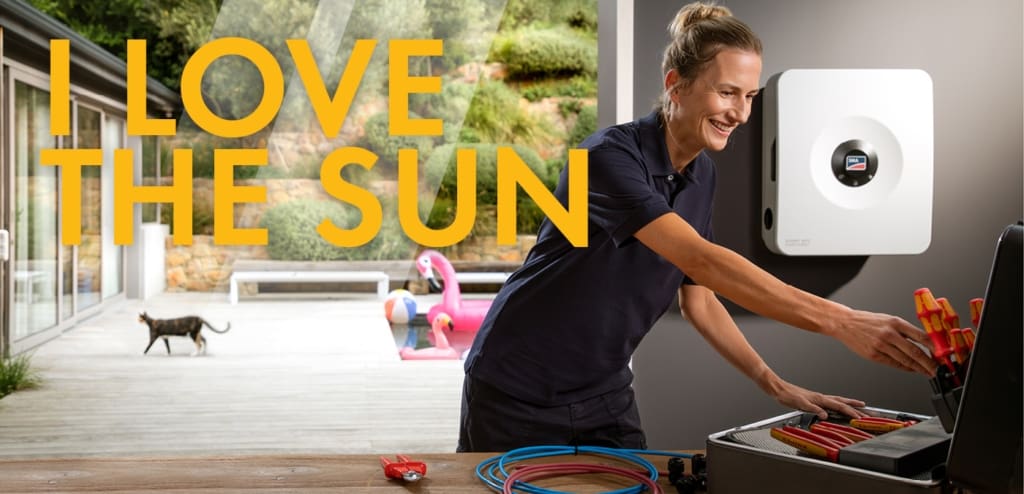 Introducing SMA Home Energy Solutions with the Innovative Sunny Boy Smart Energy Hybrid Inverter
SMA is launching the new SMA Home Energy Solutions which feature a range of products, including the Sunny Boy Smart Energy (SBSE) hybrid inverter, SMA Energy Meter, optional SMA Backup Secure, SMA 360° app, SMA ShadeFix and the SMA Energy App. Homeowners can now safeguard themselves against grid instabilities and rising energy costs while enjoying greater control over their energy consumption. 
Future-Proofing Energy Solutions: Adaptable Design for Changing Home Energy Needs
At the heart of SMA Home Energy Solutions lies the Sunny Boy Smart Energy hybrid inverter, a 2-in-1 device that enables both immediate energy use and storage. Backup Secure is SMA's solution to provide daytime energy to a dedicated power outlet during grid outages, providing homeowners with access to power as the sun shines. This hybrid solar inverter provides homeowners the ability to generate solar power and store this energy for later use.  This home solution is a flexible and dynamic way for homeowners to manage their energy needs effectively. 
"The new Sunny Boy Smart Energy has a visually pleasing, new modular design that will allow installers to customize to the needs of the individual consumer," said Nhan Pimentel, U.S vice president of residential solutions. "The inverter is often the centerpiece of a solar installation. SMA designed the Sunny Boy Smart Energy to not only be aesthetically pleasing with its modern curves, but SMA also took into consideration safety, ease of installation with the centralized SMA Easy Lock and smaller and lighter footprint." 
SMA Home Energy Solutions stands out due to its exceptional adaptability and flexibility in design. Installers can start with a PV-only system and seamlessly incorporate storage at a later stage. With an impressive 200% DC to AC sizing flexibility and a DC-coupled battery design, designers and installers gain the freedom to create customized solutions that meet each homeowner's unique requirements. The system's future-proof design only involves adding PV sizing to the main service panel. Batteries do not impact AC breaker size, making installation significantly easier and more cost-effective. 
Efficiency Redefined: Uncover the Potential of the Integrated System Manager
The Integrated System Manager enables seamless management and monitoring of up to four solar inverters, energy meters and batteries. The system also features SMA ShadeFix technology, delivering optimal PV system energy production in challenging situations, such as complex array designs and shaded solar panels. This advanced feature enhances the system's efficiency, making it ideal for homeowners seeking maximum energy output.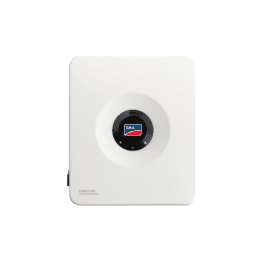 For installers, the Sunny Boy Smart Energy hybrid inverter is designed to be easy to handle, install, and commission. Its slim design and single-bolt wiring access simplify the installation process, reducing the time and effort required to set up. The SMA 360° app, specifically designed for professional solar energy installers, is a game-changer. This user-friendly app streamlines commissioning, monitoring, and system servicing. The app visualizes energy balances and potential savings, helping homeowners track and optimize their energy usage. Installation is made even more straightforward by scanning a QR code, enabling quick and easy commissioning with instant confirmation of a successful setup. The SMA 360° app also provides real-time monitoring, facilitating efficient servicing and minimizing system downtimes, all accessible from a mobile device. 
The SMA 360° app works seamlessly with Sunny Portal, powered by ennexOS and SMA Smart Connected, to provide control and peace of mind to both installers and homeowners. Offering modular solutions for custom designs and easy upgrades, the new SMA Home Energy Solutions are engineered to meet current customers' needs while being flexible enough to adapt to future demands. 
To learn more about the new Sunny Boy Smart Energy and stay connected with updates on product offerings, events and more – please click here. Or contact an Authorized Distributor to place your order. 
https://en.sma-jobblog.com/wp-content/uploads/2023/08/SBSE_ILTS_Pool-22_640x640.jpg
640
640
Alexandra Alejandro
/wp-content/themes/enfold-child/images/SMA-LOGO-Color_s-1.png
Alexandra Alejandro
2023-08-07 20:18:09
2023-08-15 01:30:44
Introducing SMA Home Energy Solutions with the Innovative Sunny Boy Smart Energy Hybrid Inverter