Life's a Beach When You're a Sunny Boy
SMA inverters undergo some of the most extensive testing in the PV inverter industry. In a previous blog post, we discussed SMA's solar inverter performance in desert-like conditions. But how does a Sunny Boy inverter perform in coastal climates?  Inverters installed along coastal regions must be designed to withstand corrosion and wear from the salty ocean air, humidity and sand. Certainly an installation in the moist Hawaii climate differs from an installation in the dry Mojave Desert. SMA understands that installers in coastal regions have unique concerns for the solar technology equipment they install.
OptiCool™ Temperature Management
Every SMA inverter undergoes some of the most rigorous testing in the industry and is designed to perform in the most demanding regions around the world. Integrated OptiCool temperature management keeps the delicate internal components within the inverter protected from outside air while managing temperature fluctuations. OptiCool's patented technology is a sealed internal cooling system that also shields the components from debris and humidity.
NEMA Rated Enclosures
The National Electrical Manufacturers Association (NEMA) sets the industry standards for electrical equipment and provides independent testing and analysis of solar inverter equipment. Every Sunny Boy inverter is encased within a NEMA 3R rated enclosure. These enclosures are constructed for both indoor and outdoor installations, and provide protection from dirt, water, rain, sleet and snow. To meet a NEMA 3R rating, the enclosures must also meet rod-entry and rust-resistance testing. Any area outside the enclosure, exposed to weather, is powder-coated to ensure the long lifespan of the inverter, even in the tropical climates of Hawaii. While some competitors may claim that a NEMA 3R inverter cannot survive the coastal climate because of salty air, this is completely false! Sunny Boy inverters have been vigorously tested and are proven to withstand harsh elements and internal corrosion in every climate.
Real Life Examples: 
Don't just take our word for it; here are some examples of SMA Sunny Boy inverters performing along coasts around the world!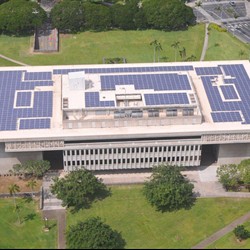 Honolulu, Hawaii: Kalanimoku Building
> 30 Sunny Boy 7000-US inverters
> 1,005 Sharp panels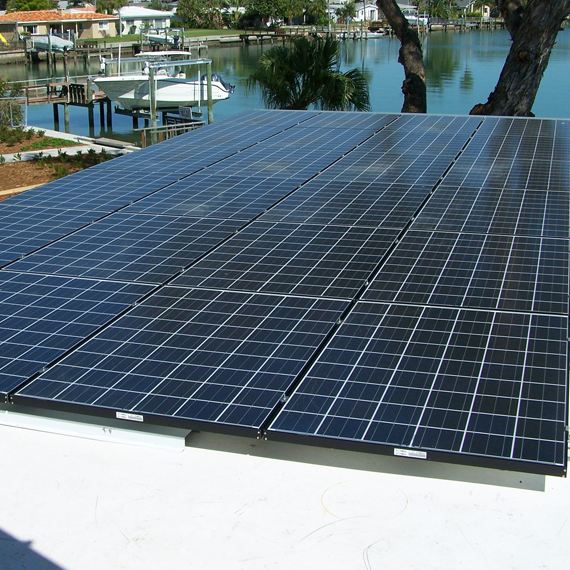 Treasure Island, Florida: Private Residence
> 4 Sunny Boy 5000-US inverters
> 8 Sunny Island 5048-US
> UniSolar Mats & Kyocera panels
> 298 Sunny Boy inverters
> 121 SMA Sunny Island Chargers
> 4,032 PV panels

When a Sunny Boy leaves an SMA manufacturing facility, it is prepared to be installed in the hot dusty desert of the Southwest, the humid regions of the South, or the biting cold states of the Northeast. Rest easy that no matter where you install your Sunny Boy, you are getting the best quality and most reliable solar inverter in the world.
Click here to view reference material provided by SMA Solar Technology.
We would love to see your Sunny Boy in action! If you have an SMA Sunny Boy inverter installed along the coast, email us a picture at SocialMedia@SMA-America.com.
https://en.sma-jobblog.com/wp-content/uploads/2020/10/Coastal_4.jpg
628
841
Greg Smith
/wp-content/themes/enfold-child/images/SMA-LOGO-Color_s-1.png
Greg Smith
2013-06-05 11:18:53
2021-01-05 09:14:47
Life's a Beach When You're a Sunny Boy