SMA Engineer puts Sunny Boy through its paces on her own turf
Ronnie Raxter has helped thousands of solar installers in her years as an application engineer for SMA America, walking them through the ins and outs of complicated system configurations and working tirelessly to ensure optimal performance and ease of installation.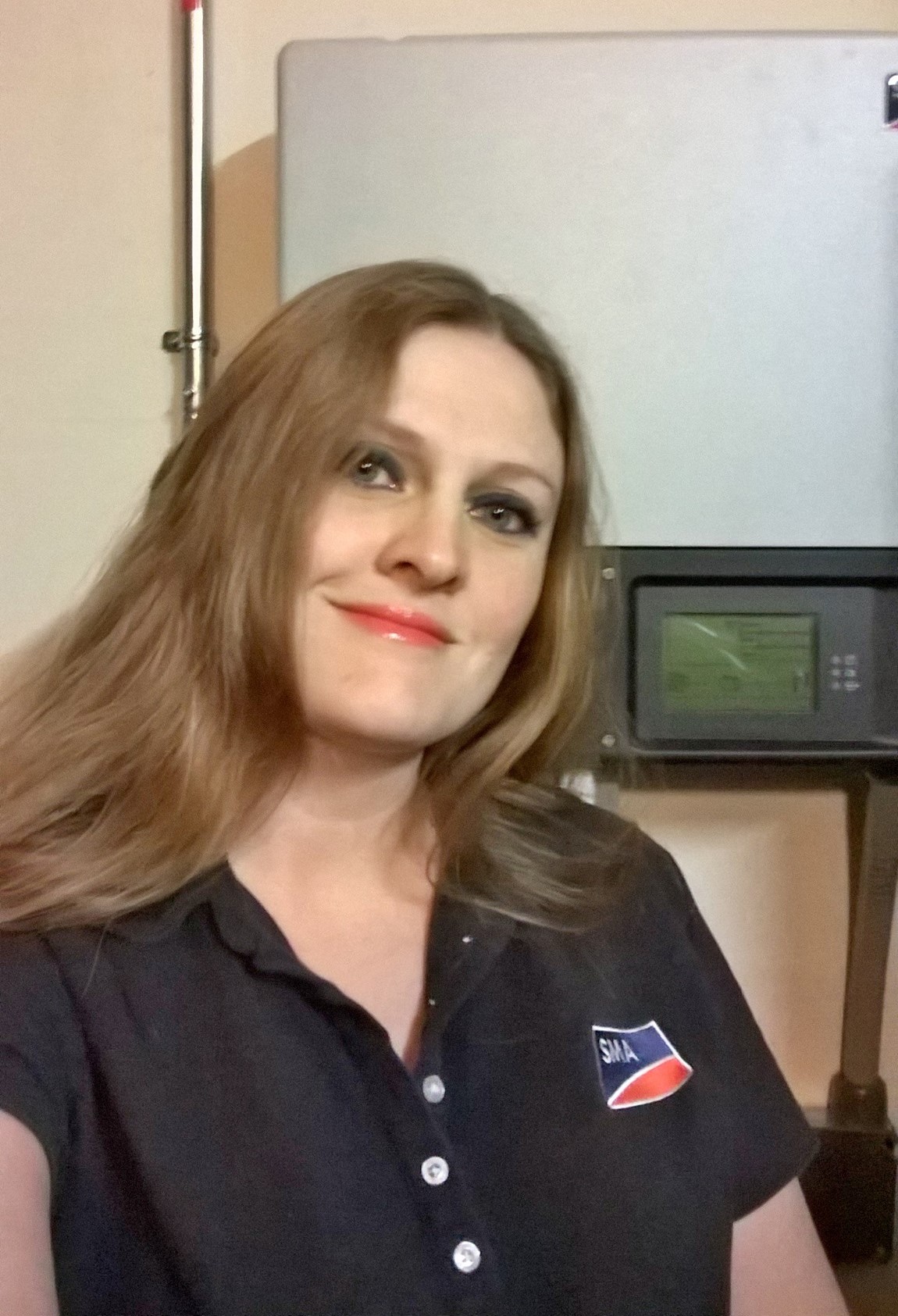 Until recently, all of her hard work and expertise were for people she's never met and systems she'll likely never see once they're commissioned. Thankfully, when it came time to design one of her own, she got to experience the full joy of going solar.
Solar from scratch
Ronnie's seen it all when it comes to system design. Although she was excited to put her design expertise to use utilizing the dual MPPT channels and extreme flexibility the Sunny Boy TL-US provides, her system layout ended up being exceptionally straightforward due to ample west-facing roof space. Working with Northern California's Golden Bear Solar, she designed a 4 kW system to fully offset her home's usage.
She designed the system with quality from top to bottom, featuring SolarWorld 270-watt monocrystalline modules feeding 4.86 kW (DC) power into a Sunny Boy 4000TL-US with Secure Power Supply for optimal performance. Production is estimated at nearly 6,800 kWh annually, the perfect amount to balance out the family's electric bills.
"I know how versatile and strong the Sunny Boy TL-US inverters are," said Ronnie. "I know my system will produce maximum power every day without fail. It feels great to stand behind our inverters by installing one on my own house."
Going green and saving green
The Raxter family did their due-diligence in reviewing the home's annual electrical demands and found themselves astounded by the results. Summer heat in the Sacramento Valley posed an opportunity to offset significant cooling demands with energy efficiency improvements like sunshades on the home's west-facing windows and LED lighting.
"Our solar system and efficiency upgrades have been great investments in our home," Ronnie continued. "Not only have our monthly costs gone down, but the value of our home has also gone up."
Improvements to the home's efficiency directly resulted in savings on Ronnie's solar system, reducing the needed system size from 6 kW to 4.5 kW. Ronnie's prudence in planning her system installation and preparation before has made her investment worth every penny spent, and soon enough, every penny gained back.
https://en.sma-jobblog.com/wp-content/uploads/2015/02/1799057_10205514112641150_212347404535720608_o.jpg
1536
2048
Justin Dyke
/wp-content/themes/enfold-child/images/SMA-LOGO-Color_s-1.png
Justin Dyke
2015-02-26 07:59:14
2020-12-23 09:05:09
SMA Engineer puts Sunny Boy through its paces on her own turf